Painting & Decorating from the Plymouth Painter
Painting and decorating is the Plymouth Painter's speciality. Whatever your requirements, Glen can deliver — commercial or domestic.
The Plymouth Painter will arrange all materials — paint, brushes, adhesive etc. Where access is an issue, he can also arrange for scaffolding or ladders as needed. Sit back, relax and let Glen remove all the stress, inconvenience and hassle from decorating.
Interior painting and wallpapering
The Plymouth Painter is an experienced painter, able to provide for all your interior painting and decorating needs, including painting woodwork, door frames, window frames and hanging wallpaper and borders.
Glen will usually provide the paint for you, advising on the best type of paint for the job and allowing you to choose your preferred colour and finish. He is able to use his trade connections to secure the paint at a fair price — below what you would pay in B&Q or a trade centre. However, if you'd rather source the paint yourself then that's no problem.
Glen undertakes all preparatory work, stripping wallpaper, preparing the wall surface for painting etc. He will move furniture from the room or lay dustsheets and protective coverings to protect your belongings and fittings.
painting walls
painting door frames
painting window frames
glossing internal doors
wallpapering
hanging borders
Get a decorating quote
Exterior painting
The Plymouth Painter is adept at exterior or masonry painting, whether your property needs a fresh coat, you've got issues with poor or flaking paint, or your property hasn't even been painted before. Glen pays attention to your property, treating and preparing the surface and specifying the right paint to give a strong, lasting finish to protect the masonry.
Glen can even help to highlight your property's features, moulding or other detailing, helping to maintain the character and style of your property — great for older homes.
arranging scaffolding
masonry painting
painting cladding
painting fencing
painting metalwork
Get a painting quote
Commercial painting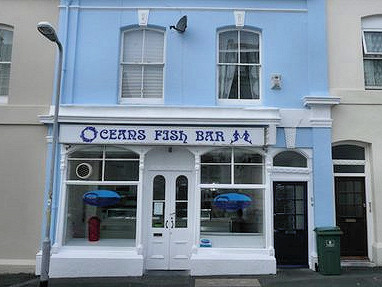 The Plymouth Painter is also able to undertake work for commercial partners; painting and decorating industrial or commercial premises and property. He can work with lettings and management agents, and agree a timetable that doesn't interfere with business hours.

Glen provides written quotations setting out in detail the specification of work to be delivered.

Glen has painted several churches, shops and offices as well as residential properties for lettings agents.

Get a commercial quote